Trusted Appliance Repairs in Bayshore, Ottawa
Are your household appliances in need of expert attention? Look no further! Expert Repair Ottawa is your trusted partner for all your Bayshore appliance repair needs. Our team of skilled technicians is dedicated to restoring your appliances to their full functionality quickly and efficiently.
Our Appliance Repair Services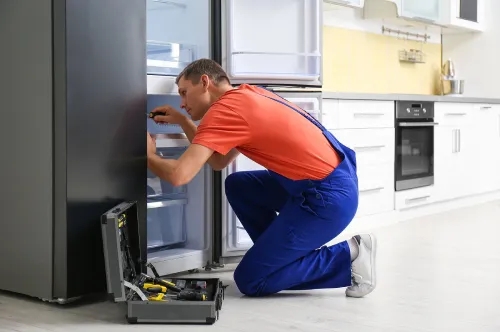 Fridge Repair Bayshore
Is your refrigerator not cooling properly, causing you to worry about the freshness of your groceries?
Our skilled technicians are here to diagnose and swiftly fix the issue, ensuring that your food remains at the perfect temperature for longer.
Oven Repair Bayshore
Our oven repair service is dedicated to addressing issues with your oven.
Whether it's uneven heating, a malfunctioning thermostat, or any other problem, our specialists will ensure your oven is back to cooking perfection.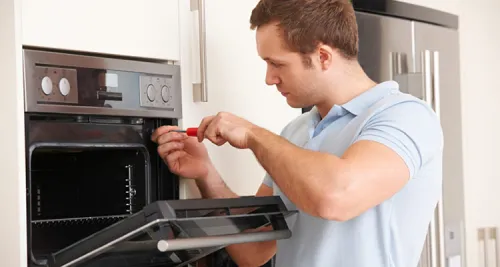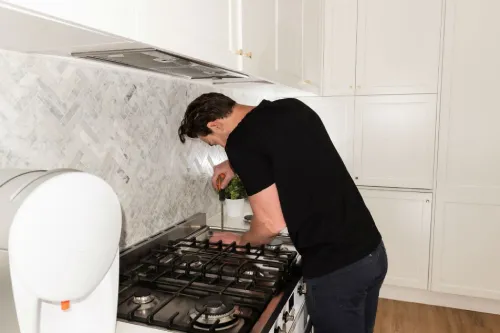 Range Repair Bayshore
If your range is causing you trouble, our skilled technicians can diagnose and repair the issues. Whether it's problems with burners, oven controls, or any other range-related concern, we'll restore it to optimal performance.
Washer Repair Bayshore
When your washing machine starts acting up, our washer repair service is here to help. From drainage problems to mechanical issues, we'll quickly and efficiently troubleshoot and repair your washer, so your laundry routine remains hassle-free.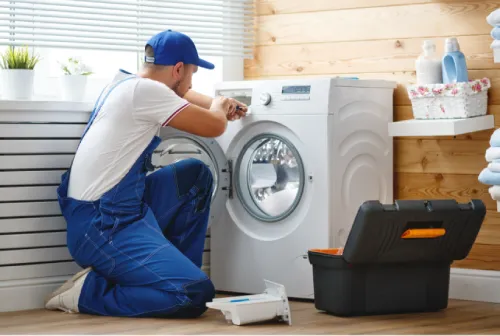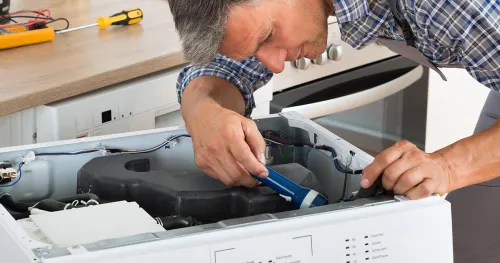 Dishwasher Repair Bayshore
A malfunctioning dishwasher can quickly lead to a pile-up of dirty dishes, causing unnecessary stress. Trust our skilled experts to resolve any issues, so you can enjoy the convenience of a smoothly running dishwasher once again.
Our Appliance Repair Process in Bayshore, Ottawa
At Expert Repair Ottawa, we've streamlined our appliance repair process to make it as efficient and hassle-free as possible for our Bayshore customers. When you choose us for your appliance repair needs, here's what you can expect: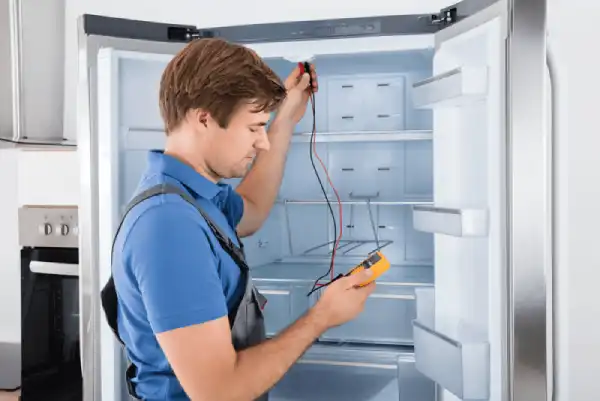 Contact Us

Begin by reaching out to our friendly team. You can call us at (613)777-7062 or fill up our form.

Schedule an Appointment

We'll work with you to find a suitable date and time for your repair appointment. We offer flexible scheduling options, including same-day and next-day appointments when available.

Diagnosis and Assessment

On the scheduled day, our experienced technician will arrive at your Bayshore location promptly. They will thoroughly inspect your appliance, diagnose the issue, and provide you with a detailed explanation of the problem.

Transparent Pricing

Before starting any repair work, we will provide a clear and detailed estimate. We believe in transparent pricing, so you'll know the repair cost upfront, with no hidden fees.

Expert Repair

Once you approve the estimate, our technician will begin the repair process. We use genuine replacement parts whenever possible to ensure the best results and appliance longevity. Our team works efficiently to minimize downtime.

Testing and Quality Assurance

After the repair is complete, we rigorously test your appliance to ensure it's functioning correctly and safely. Our technicians take pride in delivering quality workmanship.

Customer Satisfaction

Your satisfaction is our top priority. We'll walk you through the repaired appliance's functionality and answer any questions.

Warranty and Follow-up

We provide warranties on both parts and labor. If you encounter any issues with your appliance within the warranty period, contact us, and we'll make it right. We may also follow up to ensure your device is still performing well.
Schedule Your Appliance Repair in Bayshore Today!
Don't let appliance issues disrupt your daily life. Contact Expert Repair Ottawa for reliable, prompt, professional appliance repair services in Bayshore, Ottawa. Our friendly team is ready to assist you!
Brands We Repair in Bayshore
We are proud to offer our customers a comprehensive appliance repair service that covers all brands, models and manufacturers.
FAQs