Samsung Appliances We Fix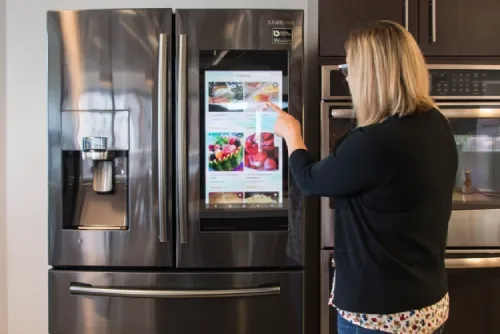 Samsung Refrigerator Repair
Is your refrigerator not performing optimally? Our experts can troubleshoot and repair issues efficiently, preserving your food and beverages while ensuring energy efficiency. We solve different issues, including:
Temperature fluctuations
The refrigerator is not cooling or freezing properly
Leaking water or coolant
Strange noises coming from the refrigerator
The ice maker is not working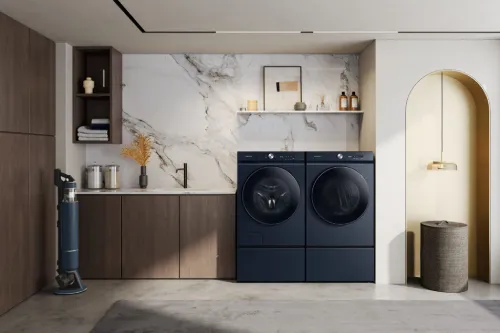 Samsung Washing Machine Repair
If your washing machine is giving you trouble, we're here to help. From leaks to mechanical problems, our technicians can restore your machine's functionality. We solve different issues, including:
Not starting or powering on
Leaking water
Not draining properly
The agitator or drum not spinning
Error codes on the display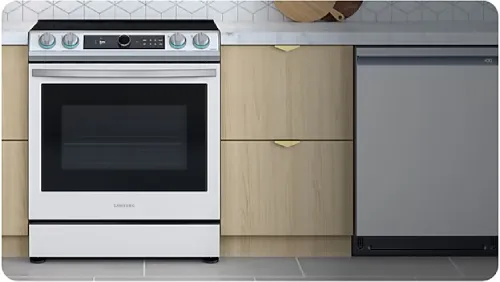 Samsung Oven and Stove Repair
Facing issues with your oven or stove? Our skilled technicians can tackle problems such as temperature inconsistency and malfunctioning burners, bringing your kitchen back to life. We solve different issues, including:
The oven is not heating up
Uneven cooking or baking
Burners not lighting or staying lit
Temperature control issues
Broken oven door or hinges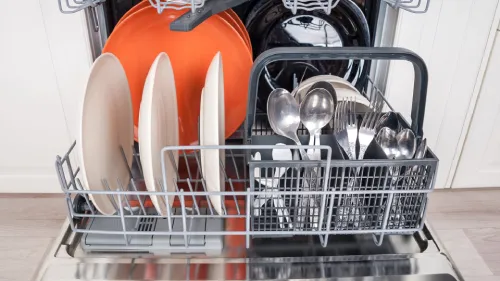 Samsung Dishwasher Repair
A malfunctioning dishwasher can disrupt your routine. Our professionals are adept at addressing poor cleaning, leaks, and control panel malfunctions. We solve different issues, including:
Poor cleaning results
Water not draining
Leaking water
The control panel is not responding
Unusual noises during the operation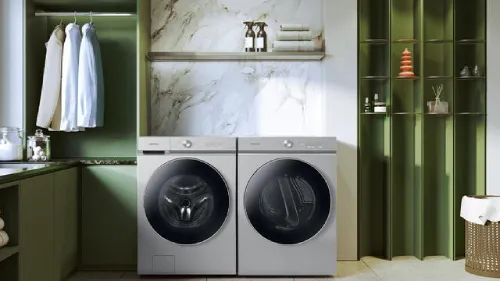 Samsung Dryer Repair
If your dryer is leaving your clothes damp, our experts can diagnose and rectify the issue, ensuring efficient drying for your laundry. We solve different issues, including:
Clothes not drying correctly
Dryer not starting
Overheating or underheating
Unusual noises or vibrations
Drum not spinning
How Do Our Technicians Fix Samsung Appliances?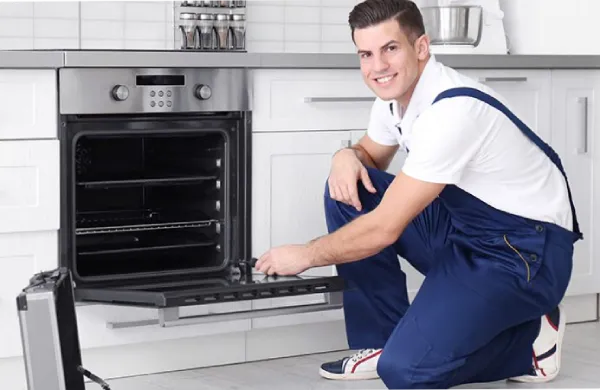 Contact and Scheduling

Contact us via phone, website, or email to schedule an appointment.
Provide information about the appliance type, model, and the issue you're facing.

Diagnosis

On the scheduled date, our expert technician will arrive at your location.
The technician will thoroughly inspect the appliance to diagnose the problem(s).
They may run tests, check for error codes, and perform visual inspections to identify issues.

Transparent Assessment

Once the diagnosis is complete, the technician will explain the problem(s).
You'll receive a clear explanation of what's wrong, the potential causes, and the required repairs.

Repair Plan and Quote

The technician will provide you with a detailed repair plan, including the necessary repairs, parts replacement (if needed), and estimated time for completion.
You'll also receive a transparent price quote for the repair services.

Genuine Parts and Repairs

We use genuine Samsung parts to ensure quality and compatibility if parts need to be replaced.
The technician will begin the repair process, addressing the identified issues according to the repair plan.

Efficient Repair

Our technicians are skilled in quickly and accurately performing the necessary repairs.
They will work diligently to restore your appliance to its optimal functionality.

Testing and Quality Check

After the repairs are completed, the technician will test the appliance to ensure the issues have been resolved.
Quality checks are performed to verify that all components are working as intended.

Customer Approval

You'll be able to inspect the repaired appliance and confirm your satisfaction.

Payment and Documentation

Once you're satisfied with the repairs, you can pay as agreed.
You'll receive a receipt or invoice detailing the services and cost.

Follow-Up and Warranty

We provide a warranty on our repair services and any replaced parts.
If you encounter any issues after the repair, you can contact us for further assistance within the warranty period.
We aim to make the entire process smooth, transparent, and efficient. We prioritize customer satisfaction and aim to provide reliable, professional Samsung appliance repair services in Ottawa.
FAQs
Book Your Samsung Appliance Repair Today!
Experience the convenience of reliable Samsung appliance repairs in Ottawa. Our dedication to quality workmanship and exceptional customer service sets us apart. Get in touch today to schedule a service appointment and give your Samsung appliances the care they deserve!