Types of Oven we Fix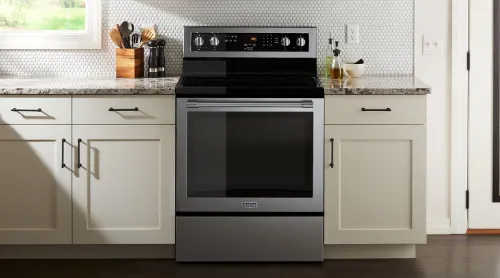 Conventional ovens
These conventional ovens contain heating components on the top and bottom and distribute heat evenly while baking or roasting.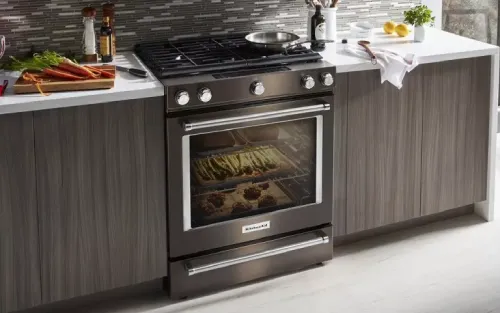 Convection ovens
These ovens circulate hot air using a fan, making cooking quicker and more even. They are excellent for roasting, browning, and baking.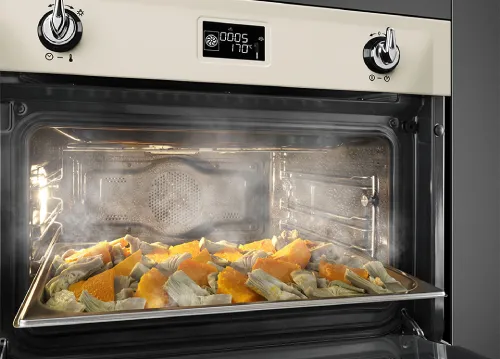 Steam ovens
These ovens utilize steam to gently cook food while retaining moisture, making them perfect for delicate items like fish and vegetables.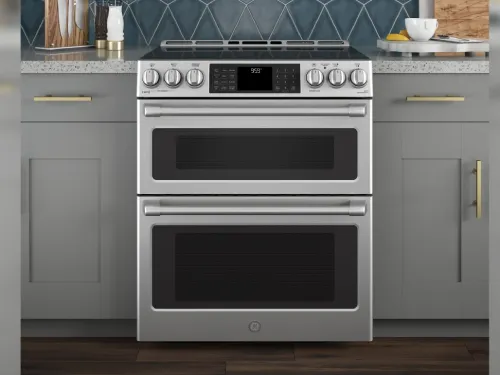 Double ovens
These ovens let you cook many items at once at various temperatures since they have two distinct oven sections that can be stacked vertically or positioned side by side.
Common Issues
Ovens may have problems controlling temperature, such as heating unevenly or failing to achieve the appropriate temperature. Faulty heating components, temperature sensors, or control panels may be at blame for this.
Over time, oven components, such as broiler and baking components, might wear out or malfunction. This may result in insufficient warmth or inconsistent heating.
In order to ignite the gas and produce a flame, igniters are essential to gas ovens. The oven could not heat correctly or not heat at all if the igniter is damaged or worn out.
It may be challenging to use the oven properly if the control panel has difficulties, such as non-responsive buttons, error codes, or display issues.
Repairing Process
An Ottawa oven repair provider will normally take the following actions after receiving your call:
The technician will inspect the oven, evaluate the situation, and determine what is fundamentally wrong.
The technician will give you an estimate of the repair costs, including parts and labor, based on the diagnosis.
If you decide to go forward with the repair, the expert will make the required fixes using the proper equipment and spare components. Our team will check the oven to make sure it is operating properly and test it for any potential problems.
A trustworthy oven repair company will provide a guarantee on our work, providing you piece of mind that the repairs are covered for a certain amount of time.
Professional oven repair services in Ottawa provide knowledge, advantages for saving time, guarantee of safety, and affordability. Temperature fluctuations, damaged components, igniter troubles, and control panel faults are typical oven problems. Our technicians identify and address these problems by using a methodical repair procedure, guaranteeing that your oven is once again operating as intended.
Maintenance tips for Oven repair
Keeping your oven in excellent operating order may help you possibly avoid the need for repairs. Here are some maintenance tips:
Regular cleaning

To avoid the accumulation of food particles, oil, and other debris, clean your oven periodically. Oven racks should be taken out, cleaned individually, and the inside surfaces should be cleaned with a light cleanser or a solution of baking soda and water. Do not use abrasive cleaning agents as you might harm the oven's surface.

Clean up spills right away

As soon as you can after a spill or food spatter, clean it up. This avoids the accumulation of burnt-on residue, which may be difficult to remove later.

Inspect and replace seals

When the oven is in operation, the door seals, often referred to as gaskets, serve to maintain an airtight seal. Check the seals often for any indications of wear or damage, such as cracks or fraying. To guarantee optimal heat retention and avoid energy loss, replace the seals as soon as you discover any problems.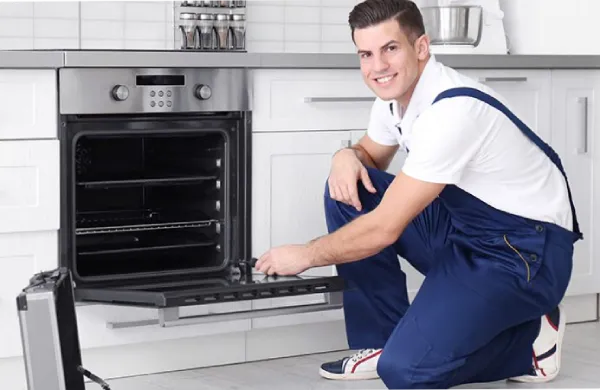 Refrain from using the self-cleaning cycle

Although it might be useful, the self-cleaning option in ovens produces very high temperatures that can damage the oven's components. Use the self-cleaning cycle only as often as is required, and use it in accordance with the manufacturer's recommendations.

Use drip pans or oven liners

Use drip pans or oven liners to capture any spills or drips that may occur while cooking. By preventing the accumulation of debris on the oven's bottom surface, these accessories may facilitate cleaning.

Use cookware made for ovens

Make sure the cookware you use in your oven is made to withstand high temperatures. Unsuitable cookware, such as pots and pans with plastic handles or lids, might harm your oven and need repairs.

Try not to slam the oven door shut

This will protect the hinges and keep them from being out of alignment, which might compromise the oven's function.

Check oven light

Check oven light bulbs often and swap them out if necessary to maintain vision while cooking and avoid any possible electrical problems.

Consult the user manual

Become familiar with the oven manufacturer's detailed maintenance advice and instructions. The user handbook for your oven model will often provide helpful instructions for cleaning, caring for, and troubleshooting. By keeping your oven maintained, you may possibly lessen the need for repairs, lower the likelihood of problems, and help your oven last longer.
Why Choose Us for Oven Repair in Ottawa
There are a number of reasons why you have to take into account us when selecting a trustworthy oven repair service in Ottawa:
Our specialists have a wealth of knowledge and expertise in repairing ovens of all makes and models. We are well-versed in a variety of oven problems and possess a high level of competence and understanding. We have the knowledge necessary to effectively identify issues and provide workable solutions.
Our goal is to provide quick and effective service since we are aware of how inconvenient a broken oven can be. We work to minimize any disturbance to your daily routine by scheduling repairs at a time that is convenient for you and working to finish them quickly.
We adhere to the principle that oven repairs should only be performed with genuine components and equipment. This guarantees the durability and dependability of the repairs made. We can restore your oven to its peak function by utilizing genuine parts.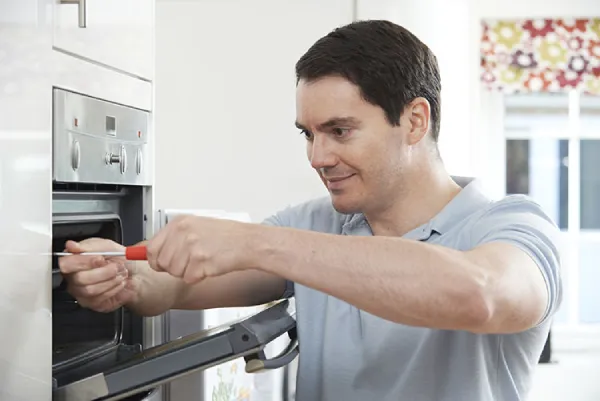 Common Oven Parts That We Can Replace
Baffle
Coil Surface Element
Control Knob
Convection Oven
Door Switch
Fan Blade
Gasket
Grease Filter
Oven Burner
Oven Igniter
Oven Thermocouple
Oven Bake Element
Oven Broil Element
Oven Convection Fan
Oven Igniter
Oven Light Bulb
Oven Rack
Oven Vent Tube
Sealed Surface Burner
Spark Electrode
Spark Module
Terminal Block
Common Oven Problems We Solve
The range burner will not light (electric ovens)
The gas burner will not light (gas ovens)
The lighting of oven doesn't work
The oven is underheating
The self-cleaning function of oven is not working
The oven door is not closing properly
Oven keep warm temperature
Oven won't heat up
Convection fan is not spinning
Gas stove flame orange
Oven smells like burning plastic
Oven turns off by itself
Oven igniter malfunction
Oven fan keeps running
Oven self cleaning problem
Oven not heating properly
Oven doesn't bake evenly
Oven broiler problem
Oven thermostat not working properly
Oven fan is not spinning
Oven hinges problem
Oven temperature sensor failure
Oven knob won't turn
Oven won't turn off
Stove surface element won't work
Error code on the oven panel