Common Dryer Issues
Before we get into the advantages of hiring a professional to repair your dryer, let's take a look at some of the more typical issues that homeowners have with their dryers.
Lint Build-up

The accumulation of lint is one of the key causes of issues that arise with dryers. As time passes, lint builds up in the lint trap, vents, and hoses, which obstructs the airflow and causes a reduction in the drying machine's overall efficiency.

Overheating

If your dryer becomes too hot for any reason, it might be because of a number of different issues, including a broken thermostat, a clogged vent, or a damaged heating element. The performance of your dryer will suffer, and it will also become a potential source of fire if it overheats.

Noisy Operation

The fact that your dryer is making strange noises might be an indication that there are problems farther down. These sounds, which can range from rattling and squeaking to pounding and grinding, may be an indication that there are issues with the rollers, drum bearings, or belts.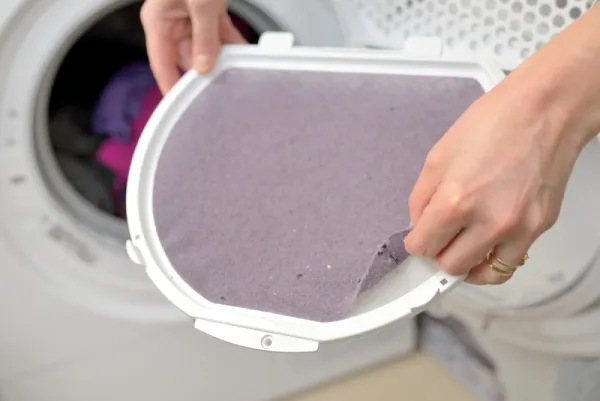 Failure to Start

There are a few potential causes for your dryer not starting, including a damaged power supply, a broken door switch, or a blown thermal fuse. If your dryer does not start, check these things first. Finding the underlying problem calls for specialized knowledge and testing equipment.
DIY Dryer Troubleshooting
Even if some simple problems may be fixed by performing troubleshooting steps, it is essential to proceed with extreme caution and refrain from attempting major fixes if you do not have prior knowledge. The following is a list of do-it-yourself solutions to some of the most common issues with dryers:
Cleaning the Lint Trap

Lint buildup may be avoided, and appropriate airflow maintained by routinely emptying and cleaning the lint trap after each load of laundry. Performing this one easy step increases the efficiency of your dryer and lowers the likelihood that it will become overheated.

Checking the Power Supply

Check to verify that your dryer is properly connected to an electrical source and that the circuit breaker has not been tripped before using it. It's possible that your dryer won't work properly due to a problem with the power supply.

Inspecting the Ventilation System

Conduct an inspection of the ventilation system to check that it is clear of any obstacles or blockages. Overheating may be avoided by having a clear vent that allows hot air to escape.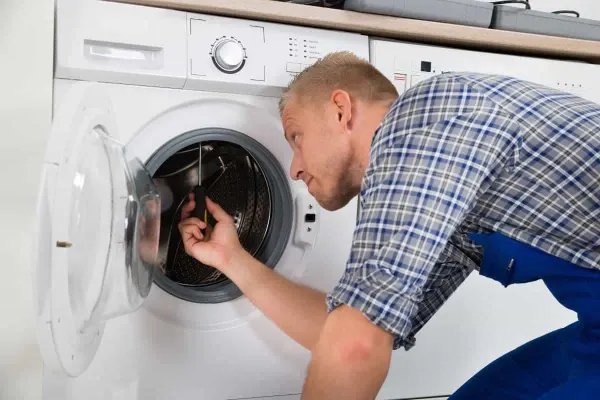 Examining the Heating Element

If the dryer in your home does not heat up, the problem may lie in the heating element. It is possible to perform a visual inspection to look for any evidence of damage or wear. However, for the most accurate diagnosis, it is best to assist a trained professional technician.
Tips for Maintaining Your Dryer
It is essential to do regular maintenance on your dryer if you want to make it last longer and avoid problems in the future. Take into consideration the following hints:
Regular Cleaning

After each load, clean the lint trap and remove debris that has accumulated in the venting system on a regular basis. This stops the accumulation of lint and makes the airflow more efficient.

Proper Ventilation

Make sure that your dryer has an adequate venting system so that the hot air can escape. Clear any blockages or obstructions from the ventilation system, then clean it thoroughly.

Load Management

To prevent the engine from becoming overworked and wearing down before its time, you should avoid overloading your dryer. Always follow the load capacity guidelines provided by the manufacturer.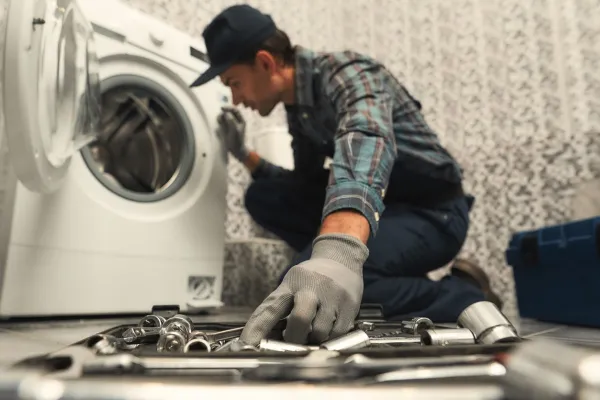 Common Electric Dryer Parts That We Can Replace
Bearing Kit
Blower
Circuit Board
Controls
Door Catch
Door Gaskets
Door Switch
Drum Bearing
Drum Belt
Drum Support Rollers
Flame Sensor
Flexible Duct
Fuses
Heater Duct
Heating Element
High-limit Thermostat
Idler Pulley
Knob, Dial and Button
Monitors
Motor
Springs
Timer
Vent
Common Electric Dryer Problems We Solve
Dryer makes strange noises
Dryer is vibrating
Dryer not spinning
Dryer not heating up
Dryer not drying clothes
Dryer gets too hot
Dryer takes a long time to dry clothes
Dryer smell bad
Dryer won't start
Dryer won't stop
Dryer not working
Dryer won't turn on
Dryer stops turning during cycle
Dryers doesn't complete a cycle
Dryer squeaking
Dryer trips breaker
Dryer overheating
Dryer leaking water
Dryer keeps tripping breaker
Error code on the dryer panel
Why Choose Us for Dryer Repair in Ottawa?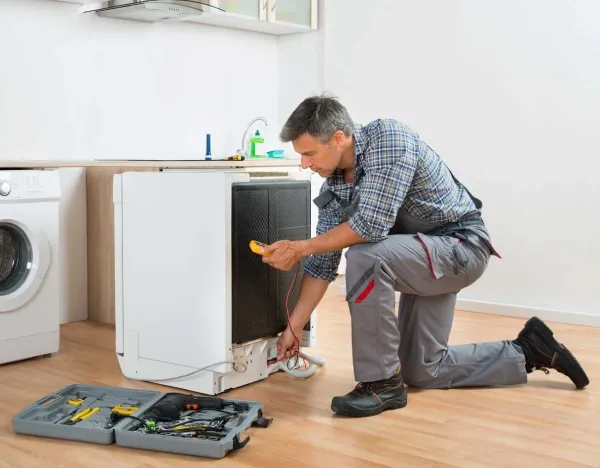 We take pleasure in being a reputable and trustworthy option for homeowners when it comes to dryer repair in Ottawa.
Our staff is made up of highly qualified and experienced experts with a wealth of expertise fixing dryers of all makes and models. They employ cutting-edge diagnostic equipment to ensure precise repairs and remain up to date on the most recent business trends. We work hard to offer quick service because we recognize how inconvenient a broken dryer can be. Our professionals work quickly to identify the problem and carry out the required fixes, cutting down on downtime.
To precisely pinpoint any underlying problems with your dryer, our professionals conduct a full diagnostic. We guarantee thorough and long-lasting repairs by addressing the underlying issues. To ensure the quality and duration of the remedy, we exclusively use original components in repairs. Additionally, you may feel secure knowing that our repairs are supported by warranty coverage.
To guarantee your pleasure with our services, we place a priority on open communication, professionalism, and openness throughout the repair process.