Types of Stove & Cooktop We Fix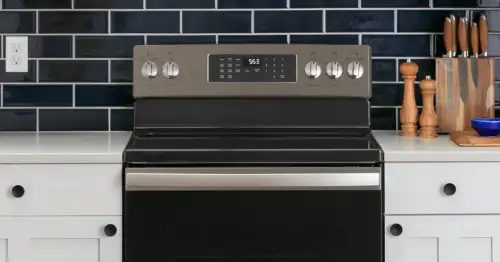 Electric stove
To provide heat, electric stoves employ heating coils or components. They are simple to operate and maintain, and some types include cooktops made of smooth ceramic glass.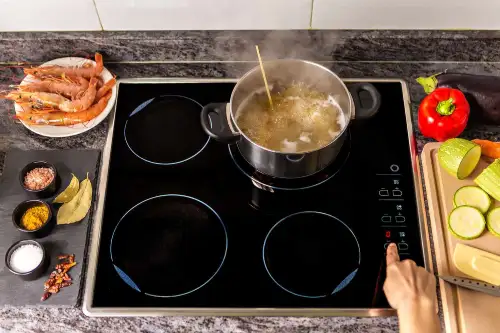 Induction cooktop
Induction cooktops immediately heat the cookware using electromagnetic fields. In addition to precise temperature control and safety features like automatic shutdown when no cookware is detected, they enable quick and efficient cooking.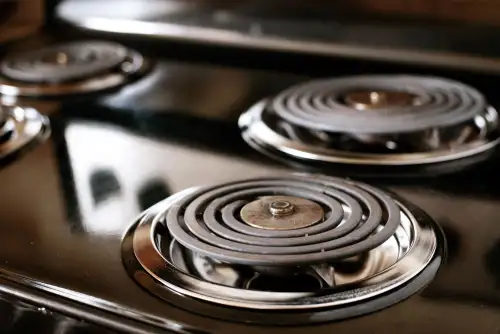 Coil cooktop
When switched on, coil cooktops consist of electric coils that heat up. Compared to induction cooktops or cooktops made of smooth ceramic, they are a more economical alternative.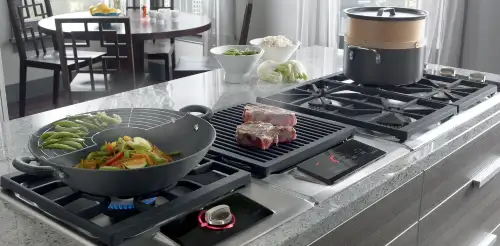 Modular cooktop
By mixing various components including gas burners, electric burners, griddles, and grills in a single device, modular cooktops enable customisation.
Repairing
The cooktop or stove will be examined by a qualified technician to determine the underlying issue(s).
The technician will provide a cost estimate for the repair, including parts and labor, based on the diagnosis.
If any parts are defective or damaged, new ones will be used in our place.
Our specialist will do the required repairs, including wire fixes, switch replacements, and gas leak repairs.
Our repairman will test the stove or cooktop once the repairs are finished to make sure it is operating correctly.
The technician may provide suggestions for routine maintenance procedures to minimize the likelihood of future problems and extend the life of the appliance.
Common Issues with Stove and Cooktop
These may include sparking difficulties or a pilot light that isn't lighting the burners.
Stoves or cooktops may find it difficult to maintain constant temperatures, which may cause food to cook unevenly or burn.
Burners might malfunction and not heat up, heat up unevenly, or react to control modifications.
If you have a gas cooktop or stove, leaks may seriously jeopardize your safety and need to be fixed right away.
A number of difficulties may be brought on by faulty wiring, blown fuses, or broken controls.
Maintenance tips for Stove & Cooktop
Here are some upkeep suggestions to maintain your cooktop and stove in excellent operating order:
Regular cleaning

To eliminate spills, oil, and food fragments, wipe down your stove and cooktop after each usage. Utilize a non-abrasive cloth or sponge together with a little detergent or stove cleaning. Abrasive or harsh chemicals should not be used since may harm the surface.

Burner maintenance

Frequently remove the burner grates and covers and wash them in warm, soapy water. Use a scrub brush for tough stains or grease buildup. Before returning the components to the stove, fully dry them.

Avoid using Chemical

Clean the control panel and knobs with a moist cloth to get rid of any dirt or oil. To avoid damaging the controls, refrain from using a lot of water or cleaning agents there.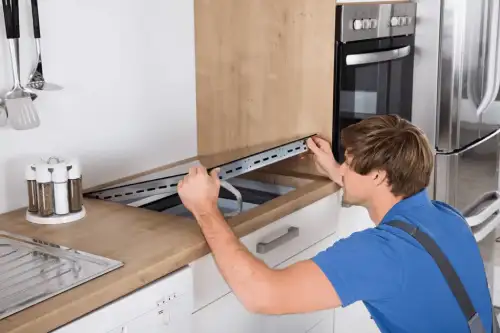 Cleaning

Clean your drip pans or trays often to avoid the accumulation of oil and food particles if your stove or cooktop has them below the burners. Pans should be taken out and cleaned in warm, soapy water. Before reusing them, fully dry them.

Check for gas leaks

If your cooktop or stove has gas, it's crucial to regularly check for leaks. If bubbles start to appear after applying a soapy water solution to the gas connections, there is a leak. In the event of a gas leak, shut off the gas supply right away and call a repairman.

Steer clear of using strong or abrasive cleaners

These products may harm the surface of your cooktop or stove. Use only gentle detergents, stove cleansers made exclusively for your appliance, or organic cleaning agents.

Caution dealing

Exercise caution while dealing with spills and boil-overs; clean them up as quickly as you can. Spills that are left behind may harden and become more difficult to clean up. We could also harm the surface by leaving stains or discolorations. Put your safety first. Take all essential efforts to guarantee that the repair of your stove or cooktop complies with safety regulations. Put safety first when doing repairs, whether be for gas leaks or electrical problems.

Inspect your stove and cooktop often

Inspect your stove and cooktop often for any indications of wear or damage, and replace any damaged components. A professional technician should be contacted to repair or replace any cracked, broken knobs, broken burners, or damaged electrical equipment.
When doing maintenance, always refer to the manufacturer's handbook for instructions unique to your stove or cooktop model. You can make sure that your stove and cooktop last a long time and operate well by according to these maintenance suggestions.
Why Choose Us for Stove & Cooktop repair in Ottawa
There are a number of reasons to use our service when looking for stove and cooktop repair in Ottawa:
We support forthright and accurate estimates for our services and work to uphold this principle. You can rely on our being no unforeseen or secret expenses. We are committed to providing great client service. Our courteous and knowledgeable team is dedicated to listening to your requirements and offering tailored help. Our ultimate objective is to have you satisfied.
We recognize that frequent disruptions from appliance maintenance might occur. We try to make the repair procedure as convenient for you as we can because of this. In order to reduce any inconvenience, we provide flexible scheduling alternatives and do effective job. We back up our repairs with a warranty to give you even more peace of mind. This guarantees that we will take care of any problems that come up after the repair without charging you extra.
By selecting our stove and cooktop repair service in Ottawa, you are selecting a dependable and trustworthy partner to bring your equipment back to life. Our commitment is to provide top-notch repairs, first-rate customer service, and a hassle-free experience. To book a stove or cooktop repair, get in touch with us right away. We'll take care of all your appliance requirements.