Common Problems with Washing Machines
Washing machines are complicated home equipment that consists of a wide variety of parts, each of which has the potential to malfunction over time. The following are some frequent problems that you could run into:
Leaking Water

When your washer starts leaking water, it may be one of the most annoying things to deal with. It's possible that the water entry valve is broken or blocked, that the pump is broken, or that the connections are loose. It is essential to find a solution to this problem as soon as possible in order to prevent water damage to your flooring and the spaces around them.

Noisy Operation

When using the washer, if you hear any strange noises, it might mean that the belts are loose, the bearings are worn out, or even that the motor is broken. If you choose to ignore these noises, the machine may sustain more damage, which might result in more expensive repairs.

Failure to Start

If your washing machine does not start at all, there may be a problem with the control panel or with the electricity that supplies it. Before calling in a professional for assistance, it is wise to make sure the power supply, circuit breakers, and fuses are all in working order.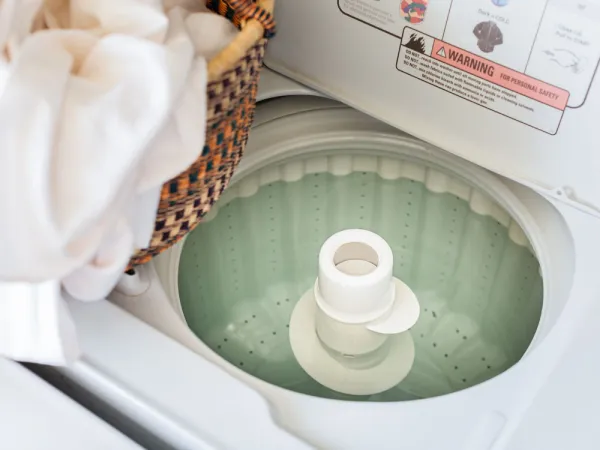 Excessive Vibration

An imbalanced washing machine may be identified by the excessive vibration that occurs during the spin cycle. This may be the result of an issue with the suspension springs or unequal distribution of the clothing in the dryer. If you choose to ignore this problem, it may result in damage to the washer drum as well as other internal components.

Clothes Not Getting Clean

If you find that your clothes aren't getting thoroughly washed or come out with detergent residue, it might be a sign that the detergent dispenser is blocked, the water pump isn't working correctly, or perhaps the agitator is broken. It is vital to execute an accurate diagnostic and repair in order to restore the cleaning function of your washer.
Some Helpful Tips for Repairing Your Washing Machine
There are a few troubleshooting techniques you may attempt to tackle minor washer difficulties before you reach out to a professional for assistance. However, it is important to keep in mind that the aforementioned pointers might not be applicable in every circumstance. If you are unsure about or uneasy about doing repairs on your own, it is preferable to seek the aid of a professional.
Checking the Power Supply

Check to see if your washing machine is plugged in correctly and that the power supply is operational. The washing machine won't start if it has a faulty connection or a tripped circuit breaker, which might happen sometimes. Make sure there aren't any problems with the electrical panel or the outlet you're using.

Inspecting the Water Inlet and Drainage

Check to see whether the water supply hoses have any leaks, kinks, or obstructions in them. Check to see that they are firmly attached to the washing machine as well as the water supply. In addition, make sure the drainage hose is free of any obstructions that could be preventing the water from flowing properly.
Cleaning the Filter

In many washing machines, there is a filter situated close to the water pump that has the potential to become obstructed by lint, dirt, or other tiny particles. Find out where the filter is located and how to clean it by consulting the handbook that came with your washer. A blocked filter can have a negative impact on the performance of the washer, in addition to causing other problems.

Balancing the Washer

It is possible that your washing machine is out of balance if the spin cycle causes it to vibrate excessively or shake. Adjusting the leveling feet of the machine will allow you to ensure that it is level. Additionally, ensure that the laundry is distributed uniformly throughout the drum to avoid difficulties that are caused by an uneven load.

Maintaining the Drum

By cleaning the drum of your washer on a regular basis and eliminating any dirt, lint, or foreign objects, you can help avoid blockages and ensure that your washer operates efficiently. To clean the drum and the rubber door seal, use a gentle detergent, a soft cloth or sponge, and a circular motion. Take extra precautions to avoid using any abrasive cleansers that might potentially scratch the surfaces.
Why Choose Us for Washing Machine Repair Ottawa?
You gain from our highly qualified professionals' broad expertise working with a variety of washer brands and types when you entrust us with your washer machine repair. For the purpose of ensuring that we deliver top-notch service, we remain current with the most recent market trends and repair methodologies.
As a result of our awareness of the difficulty caused by a broken washer, we place a high priority on prompt response times. When you get in touch with us for repairs, we work to get you an appointment as soon as we can. We frequently provide same-day service availability to minimize interference with your everyday schedule.
In order to correctly pinpoint the problem's core cause, we conduct rigorous diagnostics as part of our commitment to excellence. We are committed to providing dependable repairs that optimize your washer's efficiency and dependability by utilizing only genuine components.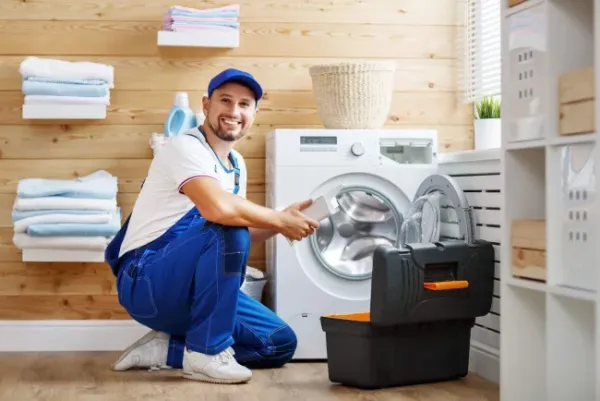 We support reasonable and aggressive pricing for our services. You may anticipate clear quotations from us for washer machine repair that don't include any unexpected fees. We give thorough descriptions of the necessary repairs and their prices up front so you can make wise choices.
Our top concern is pleasing our customers. Throughout the repair process, our staff's dedication to providing great customer service is unwavering. We respect your opinions and work hard to make sure you are happy with our service.