Appliances we Install in Ottawa
At ExpertRepairOttawa, we specialize in providing exceptional appliance installation services. Our team of skilled technicians is well-equipped to handle a wide range of appliances, ensuring a seamless and efficient installation process. Here are the appliances we specialize in installing: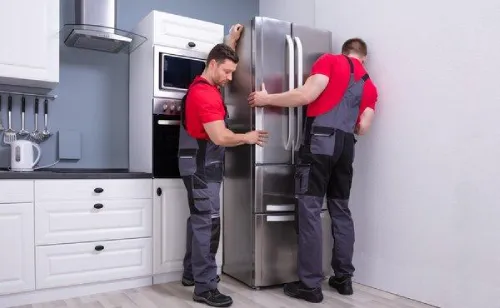 Refrigerators
Whether you're looking for a French door refrigerator, a side-by-side model, or a compact fridge for limited spaces, our technicians possess the expertise to install them properly. We'll ensure that your refrigerator is securely connected and functioning optimally.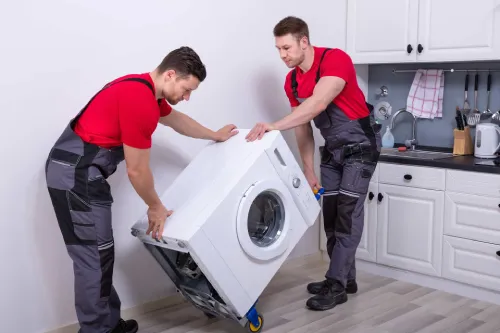 Washers
Our team can handle the installation of various types of washing machines, including top-loading and front-loading washers. We prioritize secure connections and efficient functionality for your washer.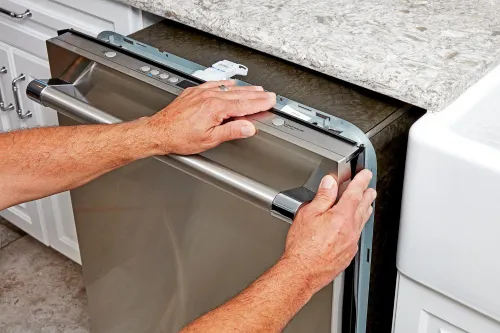 Dishwashers
We offer installation services for built-in dishwashers, drawer dishwashers, and portable dishwashers. Our technicians will ensure that your dishwasher is appropriately connected to the water supply and drainage system for reliable performance.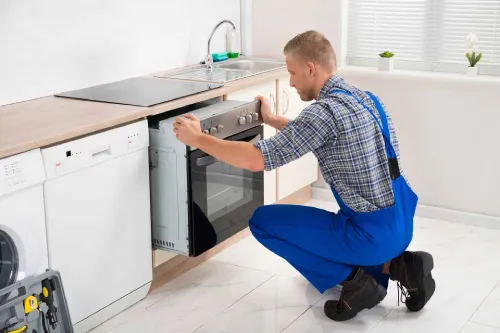 Ovens
Whether you're upgrading to an electric oven, gas oven, or dual fuel range, our technicians have the necessary knowledge to install them safely and accurately. We pay attention to details such as leveling and proper connections to ensure optimal oven performance.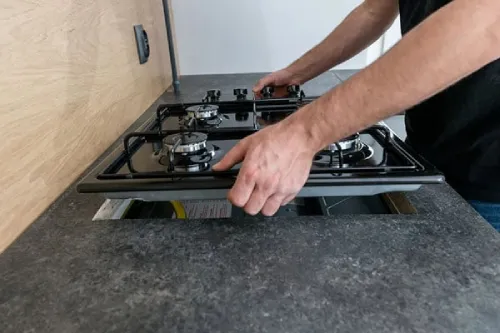 Cooktops
Our experts are experienced in installing gas, electric, and induction cooktops. We prioritize secure installations and ensure that all connections are functioning correctly for your peace of mind.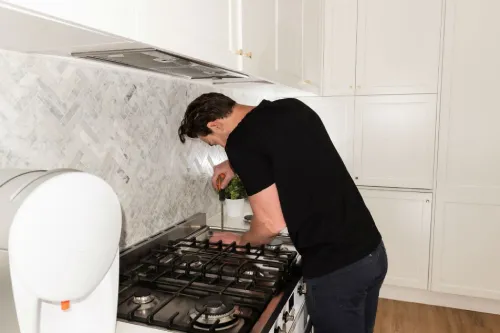 Stoves
If you require a new freestanding or slide-in stove, our technicians can handle the installation process with precision. We ensure that your stove is properly connected to the appropriate power source and gas supply if applicable.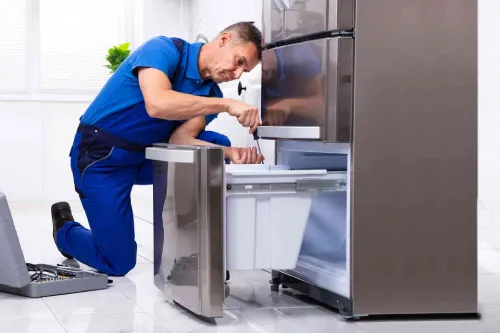 Freezers
Our team is well-versed in installing various types of freezers, including chest freezers and upright freezers. We take the necessary steps to set up your freezer correctly and ensure it operates at the optimal temperature.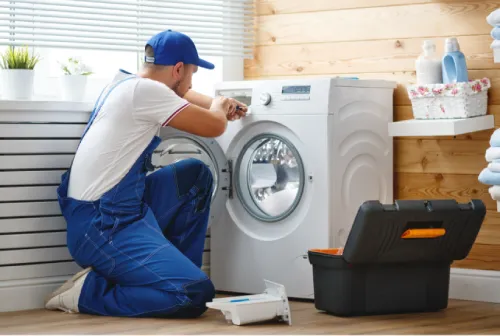 Dryers
Whether you have an electric dryer, our technicians are proficient in handling the installation process. We prioritize proper venting and connection to the power source for safe and efficient dryer operation.
How to Hire Us
Hiring us for your appliance installation is simple. Here's how you can get started:
Contact Us

Reach out to us via phone, email, or through our website's contact form. Our friendly customer service team will be ready to assist you.

Discuss Your Needs

During the initial conversation, let us know about the specific appliances you need to be installed and any relevant details or preferences. We'll gather all the necessary information to provide you with an accurate service quote.

Receive a Service Quote

Based on the information you provide, we'll provide you with a detailed service quote that outlines the cost of the installation. We strive to offer competitive and transparent pricing.

Schedule an Appointment

Once you're satisfied with the service quote, we'll work with you to find a convenient date and time for the installation appointment. We strive to accommodate your schedule and provide flexible options.

Confirmation and Preparations

Prior to the installation appointment, we'll confirm the details with you to ensure everything is in order. We may also provide any necessary instructions or preparations you need to make before our technicians arrive.

Professional Installation

On the scheduled day, our skilled technicians will arrive at your location punctually and equipped with the necessary tools and expertise. They will efficiently install your appliances, following industry best practices and ensuring proper connections and functionality.

Final Inspection and Satisfaction

Once the installation is complete, our technicians will conduct a final inspection to ensure everything is working correctly. They will also clean up the installation area, leaving it neat and tidy. We want to ensure your complete satisfaction with our service.
FAQs
Are your technicians licensed and insured?

Yes, all our technicians are licensed and insured. We prioritize the qualifications and expertise of our team members to ensure that they are qualified to handle appliance installations safely and effectively. Our insurance coverage provides added protection and peace of mind for both our technicians and our customers.

Can you install appliances in commercial or industrial settings?

Yes, in addition to residential installations, we have the capability to handle appliance installations in commercial and industrial settings. Whether you need appliances installed in a restaurant, office building, or other commercial establishment, our technicians have the experience and expertise to meet your needs.

What happens if there is a problem with the installed appliance after the installation?

We strive to provide high-quality installation services, and we stand behind our work. If you encounter any issues with the installed appliance after our service, please contact our customer service team as soon as possible. We will work with you to assess the problem and determine the appropriate course of action. Depending on the situation, we may schedule a service visit to diagnose and resolve the issue under our warranty or guarantee coverage.

Do you offer the removal and disposal of old appliances?

At ExpertRepairOttawa, our primary focus is on the installation of new appliances. However, we understand that you may need assistance removing and disposing of your old appliances. While this service may not be included in our standard installation package, we can discuss options for appliance removal and disposal. We recommend checking with local recycling or waste management services for appropriate disposal methods in your area.