Types of Freezers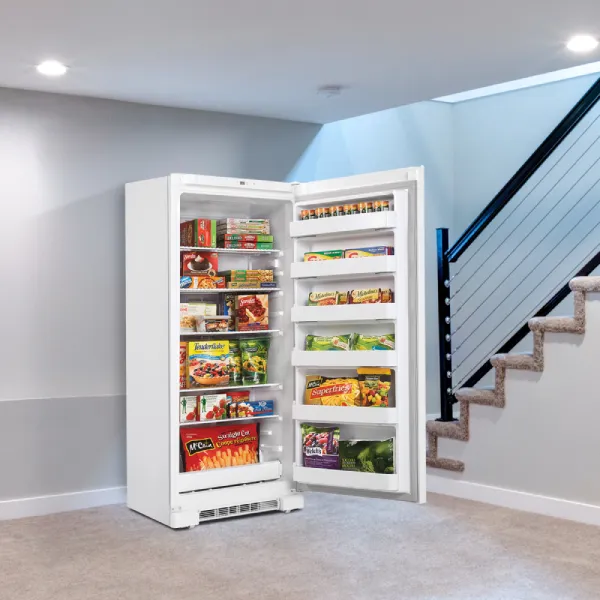 Upright freezers
These free-standing appliances have vertical storage capacity and look like refrigerators. With shelves and compartments, they provide simple access to objects.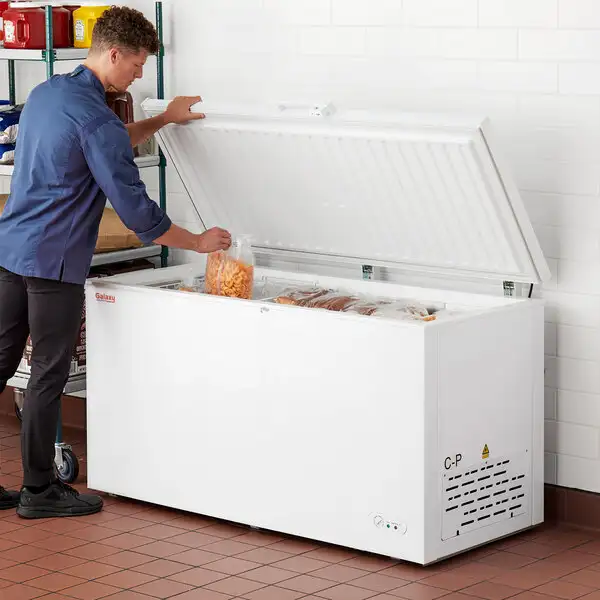 Chest freezers
Chest freezers are horizontal freezers with a cover that opens from the top. They have a big capacity for storage and are often used for long-term food storage.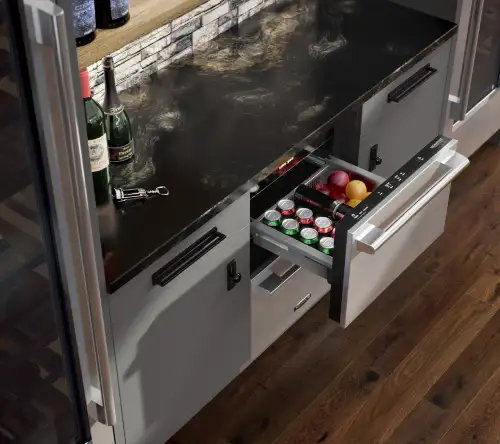 Drawer freezers
These freezers have many drawers for orderly storage and are integrated into cabinets or beneath countertops. They are often incorporated into bespoke cabinets or utilized in kitchens.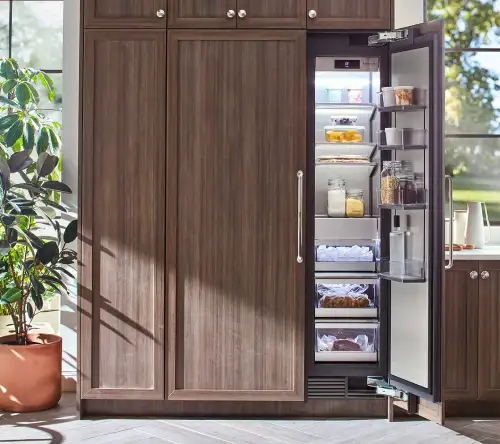 Built-in freezers
These freezers have a seamless, personalized appearance since they are designed to be incorporated into kitchen cabinets.
Common Issues
A broken thermostat, defrost system, or compressor may be to blame if your freezer fluctuates in temperature or fails to maintain the proper level of coolness.
An excessive amount of frost in the freezer may reduce cooling effectiveness and cause problems like clogged vents or broken defrost heaters.
A blocked drain line, a broken water intake valve, or worn-out door gaskets may all result in water dripping inside or outside the freezer.
Strange noises, such as buzzing, rattling, or grinding, may point to issues with the compressor, evaporator fan motor, or condenser fan motor.
Maintenance tips for Freezer Repair
Here are some upkeep hints to help you avoid typical problems and extend the life of your freezer:
Keep the freezer clean

Routinely scrub both the freezer's inside and outside. Clean the shelves, walls, and door seals with warm water and a light detergent. Do not use abrasive cleansers since may harm the surfaces.

Defrost the freezer

To avoid excessive frost accumulation if your freezer isn't frost-free, it's vital to defrost it often. Follow the defrosting instructions provided by the manufacturer, then scrape off any ice or frost buildup with a plastic scraper or by slowly melting it using a hairdryer set to low heat.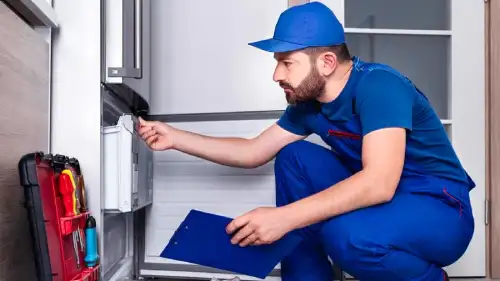 Establish and maintain appropriate airflow

Arrange the goods within the freezer so that there is room for air to move about. Don't overfill the freezer; doing so may reduce airflow and reduce chilling effectiveness. Additionally, well-organized contents limit the possibility of spills or leaks and make it simpler to locate objects.

Examine and maintain door seals

Door seals, also called gaskets, aid in maintaining a tight seal to keep the freezer's cold air inside. Check the seals often for any indications of wear, gaps, or fractures. Make sure the seals are correctly positioned and clean them with a moist cloth. Seals need to be replaced if we re broken or worn out for maximum performance.

Keep an eye on temperature settings

Pay attention to your freezer's temperature settings. It is advised to keep the freezer set at 0°F (-18°C) or below. To make sure the interior temperature stays within the appropriate range, check it occasionally using a thermometer.

Clean the condenser coils

The condenser coils, which are below or at the rear of the freezer, may gather dust and debris over time. This accumulation may obstruct the removal of heat, which lowers cooling effectiveness. Coils should be routinely vacuumed or brushed off to maintain them clean.

Minimize needles door

Minimize needless door openings to stop cold air from escaping. Avoid opening doors often. Warm air enters the freezer each time the door is opened, making the freezer work harder to maintain the appropriate temperature. Increased energy use and possibly compressor stress may result from this.

Keep the environment tidy

Make sure the space around the freezer is clear of clutter and clean. The correct ventilation of the device is aided by enough airflow, which also helps to avoid overheating.

By keeping your freezer maintained, you may help prevent common problems and perhaps reduce the need for regular repairs. Regular maintenance maintains maximum performance and energy efficiency while also extending the life of your freezer.
Why Choose Us for Freezer Repair in Ottawa
Choosing our service for freezer repair in Ottawa comes with a number of benefits. The following are some justifications for choosing us:
Our staff is made up of highly qualified experts that have a great deal of experience fixing freezers of different makes and models. We are skilled in rapidly and successfully diagnosing and resolving a variety of freezer problems.
At our company, customer pleasure comes first. By providing outstanding service and guaranteeing your entire satisfaction with the repaired freezer, we work hard to go above and beyond your expectations. Throughout the repair procedure, our helpful and professional customer support staff is accessible to answer any queries or address any concerns you may have.
We provide freezer repair services that are convenient in Ottawa. You won't need to move the freezer to a repair facility because our professionals come to you. By doing this, you avoid wasting time, effort, and risking transportation-related damage.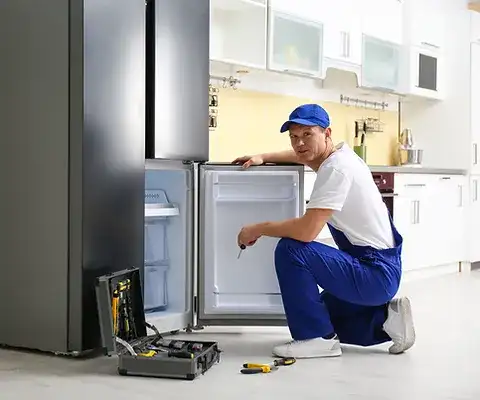 You can feel secure knowing that you are working with a reputable and trustworthy business because our service is fully licensed and insured. During the repair process, we put safety first and follow industry regulations to safeguard your property and your freezer.
You can rely on us to provide expert service, dependable repairs, and a dedication to client pleasure when you hire us for freezer repair in Ottawa. Make an appointment with us right away to get your freezer operating normally once more.