Appliances We Repair
Our expert technicians are well-versed in repairing a wide range of Bosch appliances, among them: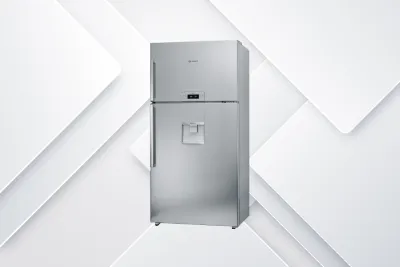 Bosch Refrigerators
Is your Bosch refrigerator struggling to maintain its calm? Or is it generating unusual sounds? Worry not, as our proficient team is here to provide effective diagnoses and solutions. Keep your edibles fresh and secure with our top-notch repair services.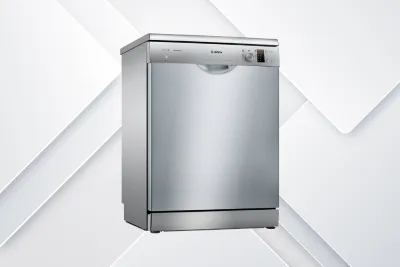 Bosch Dishwashers
Tired of finding remnants on supposedly clean dishes after a wash cycle? Our adept technicians specialize in addressing dishwasher predicaments – whether it's leaks, subpar cleaning, or cryptic error codes. Reclaim the sparkle in your dishwashing routine!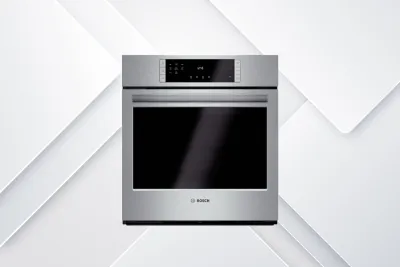 Bosch Ovens and Ranges
Is your Bosch oven's heat distribution uneven, resulting in unevenly cooked meals? Are the burners on your range acting up? Our skillful expertise can breathe new life into your cooking appliances, ensuring precision and consistency in your culinary endeavors.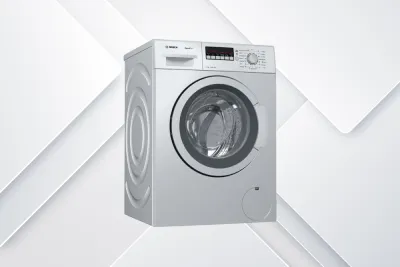 Bosch Washers and Dryers
From bothersome washing machine leaks to dryers that simply won't emit warmth, we're well-equipped to tackle an array of laundry-related hiccups. Let us safeguard the seamlessness of your laundry routine, leaving you with clean and fresh results.
Appliance Issues We Solve
We pride ourselves on being your one-stop solution for all Bosch appliance issues: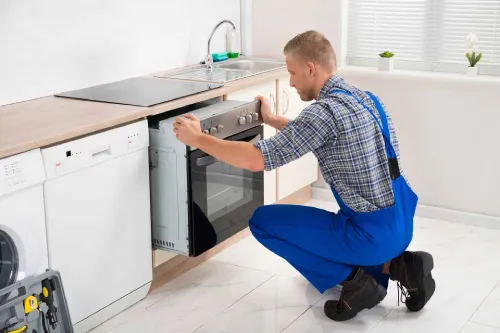 Performance Problems

If your Bosch appliance is not performing up to its usual standard, whether it's uneven cooking, inconsistent cooling, or subpar cleaning, we can diagnose the underlying problem and restore its performance.

Mechanical Failures

Our technicians are well-trained to address mechanical failures such as motors not working, broken belts, and malfunctioning control panels.

Electrical Malfunctions

From faulty wiring to power supply issues, we have the expertise to resolve electrical problems that could compromise the safety and performance of your Bosch appliances.

Water Leaks

Water leakage from appliances like dishwashers and washing machines can lead to extensive damage. Our team can efficiently identify and fix leak sources, preventing further harm.
Our Repair Process
Sparkle back into your kitchen and laundry routines! Our Ottawa-based team is dedicated to bringing your Bosch appliances back to life. With genuine parts, transparent estimates, and a focus on satisfaction, we're your partners in hassle-free repairs.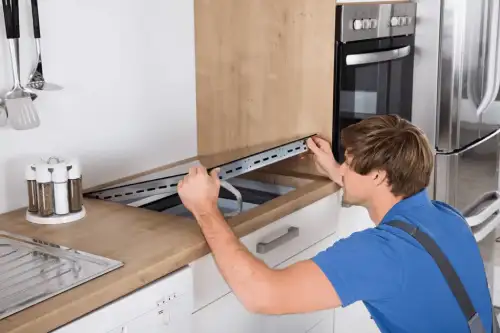 Contact Us

Contact us via phone or our online contact form to schedule a service appointment. Provide details about the appliance type and issue to help us prepare for the visit.

Diagnosis

Our skilled technicians will arrive at your location at the scheduled time. They will perform a thorough inspection of the faulty appliance, identifying the root cause of the issue.

Explanation and Estimate

Once the problem is identified, our technician will explain the issue to you and provide an estimate for the repair cost. You'll clearly understand the necessary steps before any work begins.

Repair

With your approval, our technician will proceed with the repair using genuine Bosch parts and industry-standard tools. Rest assured; we aim for efficient and effective repairs to minimize downtime.

Testing and Quality Check

After the repair is complete, the appliance will undergo testing to ensure it's working optimally. Our quality check ensures that the issue has been fully resolved.

Customer Satisfaction

Your satisfaction is our priority. We'll walk you through the repaired appliance's features and functionalities and answer any questions.
Frequently Asked Questions
Feel free to reach out if you have any more questions or are ready to schedule a Bosch appliance repair service with us!
We take pride in being Ottawa's trusted source for Bosch appliance repair services. Our commitment to customer satisfaction and technical expertise make us the ideal choice for your appliance repair needs.
Contact us
today to schedule a service appointment and experience efficient, reliable, and professional repair services. Your Bosch appliances are in capable hands!